A versatile CFast to SSD solution for URSA and URSA Mini owners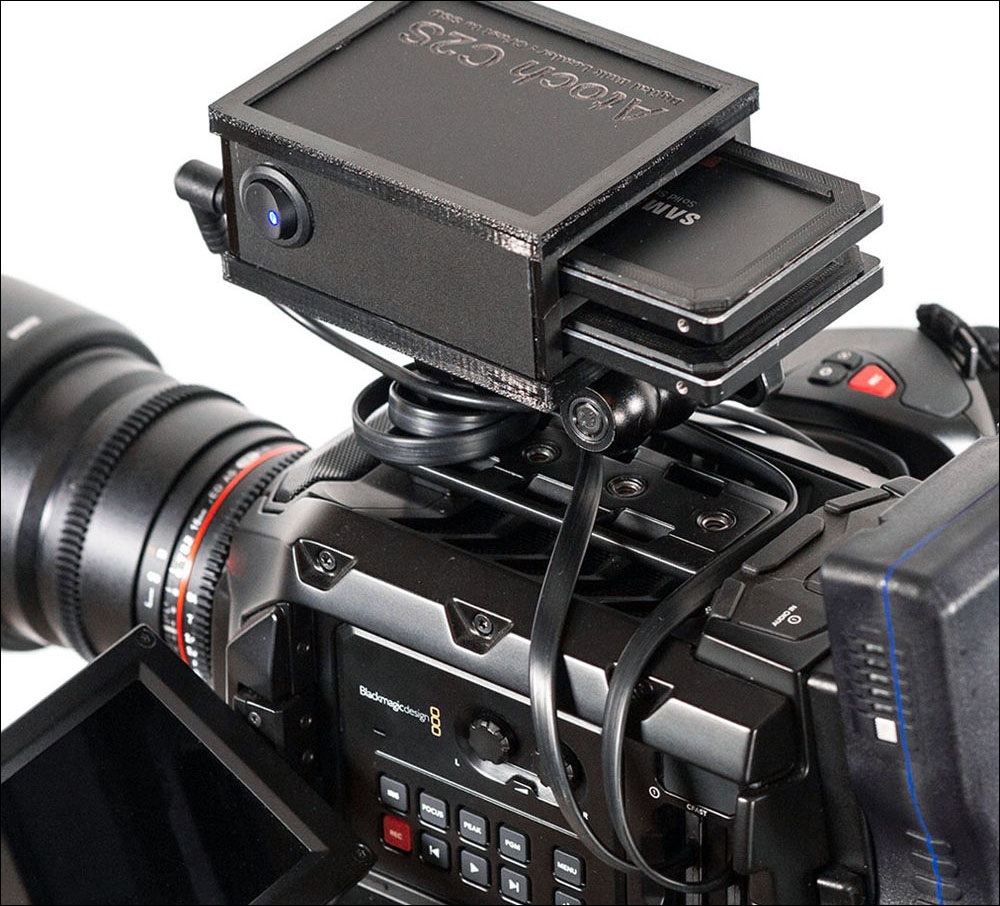 We all know what an amazing value the URSA and URSA Mini cameras are. Unfortunately the chosen media for the camera is very limited in storage capacities; for those of us shooting ultra high definition rawframe slow-motion footage means swapping cards all the time (and dumping footage, and dumping footage, and dumping footage). Depending on your camera's settings, you may be swapping 256GB cards every 15 minutes!

This is why we created the Atoch C2S. Initially designed to fill a void in our own progression through our career as filmmakers, we saw the universal need for such a solution and decided to go public with it.
You can order your Atoch C2S directly, or through B&H and Adorama!

- Powers directly from D-Tap port on your battery or plate
- Fully controllable through your URSA or URSA Mini's Interface
- Doesn't heavily interfere with the ergonomics of your camera!
- Supports Angelbird AV Pro XT, SanDisk Extreme Pro, and Samsung 850 Pro SSDs up to 2TB


With the recommended SSDs, the Atoch C2S consistenly outperforms the write speeds of CFast 2.0 cards, and with a pair of 2TB SSDs in your URSA or URSA Mini it's like running around with 16x 256GB CFast cards in your camera all at the same time! This allows documentary, feature film, music video, and other shooters to record tons of footage without downtime.
Check out the videos below for more information!
And if you have any additional questions, you can like, comment, and message us through the Atoch Facebook page or email us directly at Atoch@StommelHaus.com.